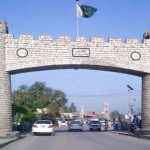 KARACHI: Pakistani actress and host Nida Yasir has said that she is jealous of other actresses when it comes to perform with her husband Yasir Nawaz.
During a show, Nida said that she is and gets jealous when an actress works for more than one a project with Yasir.
Every wife feels jealous of other girls, you can't share your husband with anyone else and you can't even tolerate other girls to spend more time with your husband, she added.