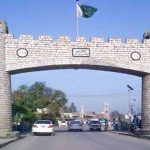 KABUL: At least nine people were killed and 22 were injured on Friday in an explosion inside a mosque at an Afghan military base in Afghanistan's eastern Khost province, an official said.
Abed Ahmad Zia, a provincial government official, says there were fears the death toll from the attack could rise further.
The nature of the blast has not yet been determined. No group immediately claimed responsibility for the attack.
Khost province is a stronghold of the Taliban-linked Haqqani network. The Taliban, however, have in the past decried attacks on religious gatherings but have almost daily targeted Afghan military and security forces.
The attack comes three days after a suicide attack on a religious gathering in Kabul killed 55 people, when the country was celebrating Eid Miladun Nabi.