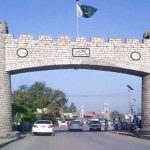 ISLAMABAD: Interior Minister Chaudhry Nisar Ali Khan called on Prime Minister Nawaz Sharif in Islamabad today (Friday) to take him into confidence on points mentioned in the new notification in connection with Dawn leaks issue.
According to sources, the government has decided to address reservations of the military leadership and a fresh notification is expected to be released soon.
Last week, the military rejected the federal government's notification on Dawn leaks inquiry, stating that it is incomplete and not in line with the recommendations made by the inquiry board.
"Notification on Dawn Leak is incomplete and not in line with recommendations by the Inquiry Board. Notification is rejected," Director General, Inter-Services Public Relations (ISPR) Major General Asif Ghafoor tweeted.
The tweet came minutes after the Pakistan Muslim League – Nawaz (PML-N) government released a notification stating that Prime Minister Nawaz Sharif had approved the recommendations of the Dawn Leak inquiry committee. As per notification, the premier removed Tariq Fatemi as Advisor on Foreign Affairs and ordered action against Principal Information Officer Tehsin Rao.
The government had set up an inquiry committee headed by former Lahore High Court Judge Amir Raza with representatives of the Inter Services Intelligence (ISI), the Intelligence Bureau (IB) and the Military Intelligence (MI) to probe the controversy surrounding a report by Pakistani English newspaper Dawn about a key meeting on national security.