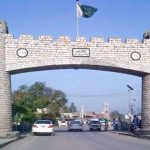 ISLAMABAD: Senior leader of PML-N Ch Nisar Ali Khan on Sunday lashed out at his party's Interior Minister Ahsan Iqbal, saying he blamed judiciary for crackdown "to hide his failure" in operation against the protesters who have been holding sit-in at Faizabad Interchange for 21 days.
Responding to Ahsan Iqbal's statement in which he had said that the crackdown on the Tehreek Labaik Pakistan (TLP) protesters was launched on the directions of the Islamabad High Court, former interior minister asked the media persons that he (Ahsan Iqbal) was not the same person who had claimed to resolve the issue within three hours. He added that as an Interior Minister Ahsan should have monitored the operation himself to lead the forces.
Former interior minister Ch Nisar Ali Khan slammed Ahsan Iqbal for failure to outline a strategy or plans to handle the situation.
Nisar also rejected all the allegations of casualties of the protesters during the attack at his residence, saying, not a single protester was even injured at his residence.