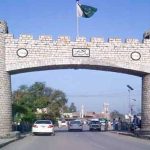 ISLAMABAD: Chief Justice of Pakistan Justice Saqib Nisar Tuesday clarified that the Lahore High Court (LHC) did not impose ban on speeches of former prime minister Nawaz Sharif and his daughter Maryam.
The chief Justice was heading a three-member bench, which was hearing suo motu notice of reports regarding the LHC's decision about PML-N leaders anti-judiciary speeches.
During the hearing, the bench expressed displeasure at the media coverage of the LHC order. Justice Ijazul Ahsan termed these reports as fake news.
The LHC did not order ban on Nawaz and Maryam's speeches, the chief justice remarked.
The bench observed that the high court had only ordered the PEMRA to enforce the law, adding that the court cannot curtail fundamental rights.
The chief justice asserted that the court never stopped anyone from healthy criticism.
Justice Sheikh Azmat Saeed remarked that the news reporting of the incident was "managed and spread systematically" and directed the attorney general to identify the source who "planted" this news.
He added that the PEMRA appears to be completely helpless.
Appearing before the bench, the ad-hoc chairman of PEMRA was criticised for not taking notice of the news reports.
Justice Ahsan asked if Article 19 should not be invoked and respect of the judiciary enforced, adding that, "why weren't notices issued to channels for violating rules".
The court then ordered PEMRA to take action on the complaints against PML-N leaders in 15 days, as stated in the LHC order, and wrapped up the suo motu proceedings.
During the hearing, PEMRA's counsel Salman Akram Raja was reprimanded for representing the authority as well as the PML-N leaders in various cases before the apex court.
Raja issued an apology after the court warned of cancelling his licence.
Despite summons, no one represented the PML-N leaders.