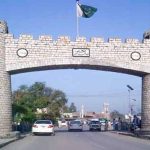 RIYADH: The Summary Court in Makkah has ruled that victims of the 2015 Makkah crane crash will not be given any blood money (diyyah), reported Saudi Gazette.
The court also stated the injured will not be granted any compensation, and neither will the Grand Mosque receive it because the disaster was caused by natural reasons, and there was no human intervention behind it. The court has acquitted all 13 employees of the Binladin Group who were in charge of operating the giant crane.
The attorney general, who objected to the court ruling, said he would appeal the verdict. Under the court procedures any ruling which is not appealed within 30 days becomes final and binding.
108 people were killed and 238 others were injured when a crane fell on the eastern wall of the Grand Mosque in September 2015. The custodian of the Two Holy Mosques King Salman ordered that all victims be paid compensation. The King's gesture is separate from the blood money.
The King ordered that the family of a dead victim would be paid SR1 million while the compensation for each incapacitated injured would be SR500,000. The judge in the case said the court took its decision after thoroughly reviewing technical, engineering, mechanical and geophysical reports in addition to carefully studying the reports of the Presidency of Meteorology and Environment which said it was the heavy rains and thunderous storms that caused the collapse of the crane.
"The crane was in an upright, correct and safe position. There was no error committed by the accused who took all the necessary safety precautions," the court said. It also checked the reports of a number of specialised international centers presented by Binladen Group in addition to reports of the Civil Defense.
It said the presence of the crane in its place in the eastern plaza of the Haram for more than two years was approved by the authorities concerned. "The Attorney General did not present any solid evidence that the Binladen Group had violated safety rules. The evidence he had presented was not sufficient to incriminate the defendants," it added.