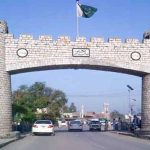 The International Monetary Fund (IMF) has denied speculations regarding imposing any conditions related to Pakistan's nuclear assets for the staff level agreement, the fund's resident representative said in a statement on Monday.
"Talks with Pakistan are only held on economic policy," Esther Perez Ruiz said. "There is no truth to rumours about the nuclear programme."
The clarification comes after Finance Minister Ishaq Dar's statement on the country's missile programme at the special Senate session last week.
"Nobody has any right to tell Pakistan what range of missiles it can have and what nuclear weapons it can have. We have to have our own deterrence," he had said in response to PPP Senator Raza Rabbani's query on the conditions on which the deal is being signed.
Pakistan was yet to reach a staff-level agreement with the IMF despite the government's claim that it would be signed "soon".
Finance czar Dar claimed that there was not any delay on part of the government and the materialisation of external commitments was the last hurdle in the IMF deal
Pakistan desperately needs more than $1 billion to shore up its tottering economy. The Dar-led finance ministry has taken several measures to win the loan from the stalled prorgamme. But, the country still awaits the funds to welcome inflows from friendly countries and other international donors.
According to Dar, the lender was demanding that bilateral commitments made by Pakistan's certain friendly countries to bilaterally support the country should be completed.
Pakistan needs $6 billion in new loans to bridge the financing gap, a concern raised by the International Monetary Fund during talks with Pakistan. Saudi Arabia, the United Arab Emirates, and Qatar have not yet given these loans despite repeated requests by Pakistan.