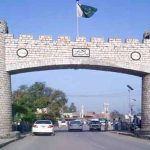 ISLAMABAD: The Election Commission of Pakistan (ECP) on Monday asserted that in case of dissolution of provincial assemblies or mass resignations, by elections, not early general elections, will be held in the respective provinces within 60 days.
The statement has come from the ECP after Chairman PTI Imran Khan announced on Saturday that his party was leaving all provincial assemblies including Punjab and Khyber Pakhtunkhwa (K-P) where the party is in government, in a bid to place pressure on the federal government to announce an early general elections date.
"If a provincial assembly is dissolved, there will be by-elections on the seats of that assembly," said the ECP spokesperson.
"The by-elections will be held within 60 days. About Rs500 to Rs700 million will be spent for by-election in a provincial constituency," he added.
"It is difficult to conduct by-elections and general elections in the same year, but we are bound by law," he stated.
"The delimitation of constituencies and local bodies' elections were also a difficult task that we did," he averred.
"Even if it is difficult, elections will be held according to the law," he vowed.
"At least Rs22.5 billion will be spent on the re-election of the Punjab and Khyber Pakhtunkhwa assemblies. After the dissolution of both the assemblies, by-elections will be held in 411 constituencies," he added.
It is to be noted here that Pakistan Tehreek-e-Insaf (PTI) Chairman Imran Khan had announced dissolving the provincial assemblies of Punjab and Khyber Pakhtunkhwa.
Meanwhile, the opposition in the K-P Assembly has decided to take all constitutional and legal means, including a no-confidence motion against the chief minister, to prevent the dissolution of the assembly.