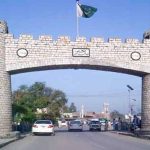 PESHAWAR: The Afghan nationals without valid travel documents will not be allowed to enter Pakistan from Saturday (Oct 10).
Official sources said that the Afghan nationals without travel documents will be issued special permits at Torkham. The permit will be valid for two months.
This decision has been taken due to security concerns.