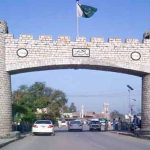 TANDO ALLAHYAR: Pakistan Peoples Party (PPP) co-chairman and former president of Pakistan Asif Ali Zardari on Sunday said that What if arrest happens, jail is second home.
While addressing a press conference Asif Ali Zardari said that it is government's misunderstanding that we are feared, we just not want to weaken state institutions.
He slammed at Pakistan Tehreek-e-Insaf (PTI) government saying that they are under-16 players.
Former president said that politics is handled strategically but they (PTI government) actually don't know how to play.
It is pertinent here to mention that Zardari is also addressed to a ceremony in Tando Allahyar after Zoha prayers.