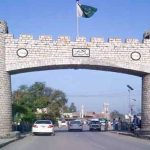 ISLAMABAD: The National Assembly was informed on Monday that no foreigner will be allowed to get Pakistani citizenship through forged documents.
Interior Minister Chaudhary Nisar Ali Khan told the House during question hour that politics should not be done on the verification process of Computerized National Identity Cards (CNICs).
"CNICs are mainly blocked in suspect, confirmed aliens and under verification categories," he said during the NA session chaired by Speaker Sardar Ayaz Sadiq in Islamabad.
He said generally CNICs are blocked on the report of intelligence agencies, which can be unblocked on clearance and by submitting valid identification material like driving license, old ration card or any proof of property.
Chaudhary Nisar Ali Khan said that verification process should not be linked with any community, language or group. He said that over 30,000 Pakistani passports, illegally obtained by foreigners, have been cancelled and no one has challenged this in any court of law because they were blocked on solid grounds.
To a query, Parliamentary Secretary for Planning and Development Ibadullah told the House that China had agreed to form a mechanism on the development of hydro projects along the North Indus River including the Diamer-Bhasha Hydropower project.
He said both sides have agreed that preliminary work should be done as soon as possible on the development hydro projects.
To another question, he said Keti Bunder Sea Port Development Project has been included in China Pakistan Economic Corridor (CPEC) project.
Answering a question, Ibadullah said that Rail-Based Mass Transit Systems in provincial headquarters has been included in the CPEC portfolio. He said these systems include Lahore Orange Line Metro Mass Transit Project, Karachi Circular Railway, Greater Peshawar Region Mass Transit System and Quetta Mass Transit System.
Replying to a question, Parliamentary Secretary for Finance Rana Muhammad Afzal Khan said that adhoc relief will be given to government employees and pensioners in the upcoming budget in proportion with the inflation.
"The Auditor-General's (Functions, Powers and Terms and Conditions of Service) (Amendment) Bill, 2017" was introduced in the National Assembly today.
The bill moved by Parliamentary Secretary for Finance Rana Muhammad Afzal Khan provides to further amend the Auditor-General's (Functions, Powers and Terms and Conditions of Service) Ordinance, 2001.
The chair referred the bill to the concerned Standing Committee.
Responding to a calling attention notice moved by Sher Akbar Khan and others regarding closure of PESCO Transformers Repair Workshop, Thana Chakdara due to non-payment of bill by PESCO, Minister of State for Water and Power Abid Sher Ali told the House that 31 out of 62 million outstanding rupees have already been paid in this regard while rest of the amount will be paid in four to five days. He said this will enable PESCO to pay the bills.