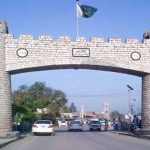 LAHORE: Minister for Petroleum Ghulam Sarwar Khan has said that people will not face gas load-shedding during winter season this year.
He was talking to the newsmen in Lahore.
The Minister said that gas is being provided to the industry continuously and subsidy will be provided on bills from 16th October till June next year.
Ghulam Sarwar Khan announced that subsidy will also be provided to fertilizer industry till March next year.