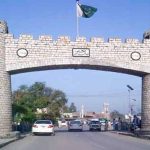 ISLAMABAD: Chief Justice of Pakistan (CJP), Justice Saqib Nisar assured on Thursday that there was no possibility of either 'judicial NRO' or judicial martial law in the country.
He made the remarks while interacting with senior counsel Naeem Bukhari, who is representing a petitioner in the case related to Capital Development Authority's officials on deputation.
During today's hearing, Bukhari claimed that there is a lot of talk of a 'judicial martial law' these days and especially after Prime Minister's meeting with CJP.
To this, the chief justice remarked it should be clear that no judicial martial law or judicial NRO is on the cards.
There will remain only Constitution and democracy in the country and nothing else, he said.