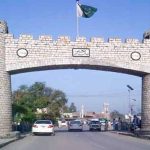 ISLAMABAD: Federal Minister for Law Azam Nazir Tarar has said that there is no need for fresh legislation for holding elections after 90 days of the dissolution of the assembly. However, he added, the relevant institutions have to give solid grounds for delaying the elections.
He was responding to a question during media talks in Islamabad. He was asked that what would be the constitutional status of elections if they were held after 90 days of dissolution of the assemblies.
He said that if a constitution work was not done on time, it would not be violation of the constitution. "The constitution says that solid grounds should be presented if a constitutional work is not completed on time," he said. He said that relevant institutions would have to present solid grounds for not holding elections within 90 days.