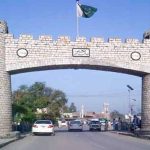 ISLAMABAD: Pakistan People's Party (PPP) Chaudhry Aitzaz Ahsan on Friday said that neither prime minister nor army chief are above the Parliament.
He made the statement while addressing the session of the Parliament's upper house.
PPP leader asked what was the Dawn Leaks and what issues were settled. "Interior Minister should have given a briefing on the matter," Ahsan said.
"This is a matter of national security," he added.
He added that both parties should have appeared in the Senate.
The PPP leader claimed that a third-party was protected in the case.