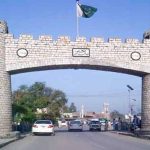 NEW DELHI: Pakistani High Commissioner to India Abdul Basit says durable peace in South Asia is not possible without resolving the core issue of Kashmir.
Talking to PTV, he said international community should play its role for resolving this issue as per aspirations of Kashmiri people and according to resolutions of the United Nations.
Replying to a question, he said Pakistan respects Turkish President's offer for meditation on Kashmir dispute between Pakistan and India.