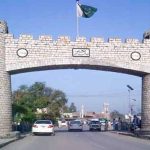 ISLAMABAD: Prime Minister Imran Khan dismissed on Friday news regarding imminent imposition of presidential system in the country, saying that no thought has been put into any such idea.
PM Imran Khan was addressing media personnel, where he said that there existed a need for experts, which is why unelected people were made a part of the Cabinet.
He further said that the Opposition is trying to put pressure on the government in order to obtain any leverage under the National Reconciliation Ordinance, but it will not be granted.
He said that it is yet to be seen that how much opposition cooperates when it comes to tabled bills for legislation, as it is related to people not politics.
"Asad Umar is still a part of the Pakistan Tehreek-e-Insaf government," said the prime minister about the former finance minister, who was replaced by Adviser Hafeez Shaikh.
Last month, the major cabinet reshuffle came at a time of growing pressure with the rupee losing 30 percent of its value since the start of 2018, stirring sharp inflation.