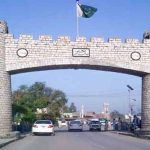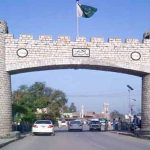 LAHORE:Lahore Electric Supply Company (LESCO) management on Thursday has issued a new schedule of electricity load shedding during Ramazan.
The administration has assured of giving electricity during 2:15 am to 3:45am in Sehri and 6:15pm to 10:15pm at Iftar time so that the people can easily perform their religious prayers.
According to the schedule, the urban areas will face power cut of six-hours while the rural areas and industrial sector will hit by eight-hour electricity outage.
Earlier, the schedule was confirmed by Minister of State for Water and Power Abid Sher Ali.
Abid Sher Ali said that no electricity outage will take place from 1800 hours to 2230 hours while the schedule for load shedding will remain unchanged from 2230 hours till Sehri timings.
He said that load shedding will not take place in 80% of the country while efforts are underway to bring down the loadshedding in other 20%.
Abid Sher Ali said that the production of electriticity stood at 1600 Megawatts (MW) while the demand had reached up to 1850 MW. He also said that circular debt had reached the figure of Rs270 billion.