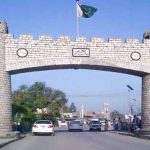 MARDAN: No important development has been made in the alleged rape and murder case of four-year-old girl, Asma, despite passage of 11 days as the raids have been limited to only detentions.
Asma went missing on January 13 from the Gujjar Garhi area and was found the next day at 3pm after efforts by the police and the family. The body was reportedly found in sugarcane fields.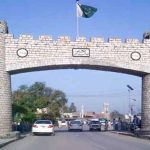 On Tuesday, police have submitted the initial investigation report to the inquiry committee, probing rape and murder of a four-year-old girl in Mardan.
Earlier, the meeting of district council was marred by rumpus created by Pakistan Tehreek-e-Insaf (PTI) as its leader Wajid Ali alleged the local administration of corruption.
Afterwards, district government demanded the Chief Justice of Pakistan (CJP) to take notice of the case.
It is to be mentioned that police officers had obtained samples of as many as 200 suspicious people for DNA test.
All Parties Conference (APC) had also demanded to include terrorism clauses in the case while district councilor Hamayatullah also alleged KP police of concealing the medical report.
Student wing of Awami National Party (ANP) had also staged protest against delay in the investigation of Asma murder case.
Pakistan Peoples Party (PPP) Chairman Bilawal Bhutto Zardari had strongly condemned the mishap and declared it as horrible crime. He demanded the authorities to provide justice to the bereaved family.