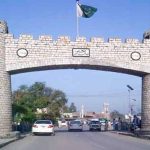 ISLAMABAD: Federal Interior Minister Chaudhry Nisar Ali Khan Thursday said the issue of Dawn Leaks has been blown out of proportions as it was not a big issue.
Addressing a press briefing here, he said there was no rift between civilian and military leadership.
The interior minister said at least 90 million unregistered SIMs were blocked; however, no one's business was impacted.
He said no terroristic incident that was operated with unregistered SIMS took place within last one and half years.
"We said in unequivocal terms that national security is of paramount importance," the federal minister said adding the cellular companies threatened him over action against unregistered SIMs.
Commenting on action against MQM founder Altaf Hussain, he said red warrant will be sent against him by June 15.