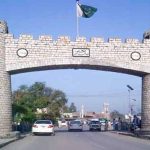 ISLAMABAD: A spokesman of Ministry of Interior Monday said a political party put the responsibility of leakage of photo of Hussain Nawaz on Ministry of Interior, which was a baseless and ridiculous
allegation.
In a statement, the spokesman said the external security of Judicial Academy was job of Islamabad Police while the interior ministry or Islamabad Police had no role in administrative matters of the academy.
Any department or institution of the interior ministry including Islamabad Police had neither access to the offices of JIT nor to its proceedings or film making.
"This is very inappropriate to do politics on a sensitive matter," he added.
According to this logic, Islamabad Police provided security to Imran Khan, then whatever happened inside the residence of Bani Gala, did it become responsibility of Islamabad Police or the interior ministry? he asked.