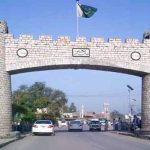 NAWABSHAH/LAHORE: The nomination papers of Pakistan People's Party (PPP) Co-Chairman Asif Ali Zardari and Pakistan Tehreek-e-Insaf (PTI) have been challenged in Nawabshah and Lahore respectively.
In Nawabshah, the nomination papers of Zardari have been challenged with the objection that the former president had purchased 1,500 acres of agricultural land in Sanghar but had failed to pay tax.
Zardari was also accused of not paying water tax for using canal water, the petitioner pleaded before returning officer.
Following this, the returning officer then sent a notice to Zardari and summoned him on June 18.
Similarly, a petitioner has challenged the nomination papers of Imran Khan he has filed from NA-131 Lahore.
A returning officer summoned the PTI chief in person on June 18 and an order to send evidence of documentary objections to Imran was also issued.