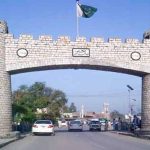 ISLAMABAD: North Korea has called-on United States to drop sanctions, saying Pyongyang had demonstrated good faith by ending its nuclear weapons testing and handing over remains of U.S. troops killed in the Korean War.
According to North's state media, statements came just days after a confidential United Nations report concluded North Korea has not stopped its nuclear and missile programs, in breach of UN resolutions.
State media also accused Washington of acting opposite to its plan to improve ties.
Meanwhile, talking to reporters, spokesman for South Korea's presidential Blue House urged North Korea to speed up denuclearization and United States to show a sincere attitude toward what North Korea demands as corresponding action.