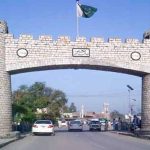 ISLAMABAD: Chief Justice of Pakistan Mian Saqib Nisar has clarified that he has not called the Prime Minister Shahid Khaqan Abbasi as a 'complainant' (Faryadi).
In a clarification issued by Public Relations Officer of Supreme Court of Pakistan (SC) Shahid Hussain Kamboyo, it was stated that this attribution to the honorable Chief Justice of Pakistan Mr. Justice Mian Saqib Nisar is completely wrong and malicious.
"Chief Justice holds the Prime Minister in high esteem, being the head of the government, and has never used the word "Faryadi" for him," it added.
Any misgivings in this regard should, therefore, be put to rest, the statement continued.
Earlier today, in a conversation with senior lawyer Latif Khosa, the CJP maintained, "PM Abbasi came to my residence to tell me his reservations but gave me nothing. My responsibility is to listen to the agonies of 'faryadi'." "Trust me and judiciary. I will not let down my department and lawyers," he assured.
Responding to the CJP's statement, ex-prime minister Nawaz Sharif said that the top judge should have not used words like 'requester' for PM Shahid Khaqan Abbasi.
Nawaz Sharif said he will talk to the premier that he can ask explanation from CJP over his remarks regarding the meeting.