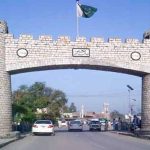 PESHAWAR: Famous Pashto singer, Shakila Naz offered coaching classes for Afghan female artists taking shelter at Peshawar Khyber Pakhtunkhwa to support and encourage them in the field of singing.
Talking to Media here on Sunday, Shakila Naz who has been nominated for presidential 'Pride of Performance' award on August 14, 2021, said that she has earned name in the field of singing across the globe especially in Pakistan and Afghanistan.
Shakila Naz said that she has good wishes for Afghan female singers who migrated Pakistan as the situation is not good for music in Afghanistan that is why she decided to teach them musicology.
Shakila Naz said that the government of Afghanistan has also given huge respect to her by conferring one of its prestigious awards, Milli Dranaway Award-(National Award of Honour) to her at Bagh-e-Babur in Kabul on August 19, 2020. The known singer said she could not explain in words the love and respect she received in Afghanistan.
The award conferred by Afghanistan is regarded by me as a big honour, Shakila remarked while recalling here visit to Afghanistan.
During her stay in Afghanistan, Shakila Naz was accorded receptions by Afghan leaders, including former president Hamid Karzai, governors of Laghman, Rahmatullah Yarmal, Kunar, Iqbal Saeed, Nangarhar. She also was invited to different provinces. A former Afghan ambassador to Pakistan, Dr Umar Zakhiwal hosted her as well.
Shakila Naz said she visited the tombs of great Pakhtun leaders including Khan Abdul Ghaffar Khan (Bacha Khan), Ghazi Amanullah Khan, Malang Jan, Ustad Gul Bacha Ulfat and others to pay respect to these national heroes.
Born in Par Hoti, Mardan district of Khyber Pakhtunkhwa in March 1964, Shakila Naz started singing when she was only 11. She started her artistic career from Pakistan Television Peshawar Center in the year 1984.
She has sung hundreds of songs from the platform of Pakistan television, most of which have become classics and has gained worldwide fame. From 1984 till now, she has also given great performances on Radio Pakistan and on stage as well.
Her popular songs included 'bia kady barigi, ma kway mana taposona, hase pa khula wayam che kha teregee, stargo da janan ke zama khukly jehanoona di, bia mazeegar shu da nazar da swazido yara da, and gul bashry dagha gul de bas ka nur mashkwa gul'.
Her ancestors had migrated from Swabi to Mardan but she later shifted to Peshawar and got a bachelor degree from the University of Peshawar.
In her family, Chisti Chaman Jan, Mehrunisa, Kishwar Sultan and Mashooq Sultan were the top singers.
Shakila Naz's three sisters including Farida Khan, Iqbal Banu and Samina Naz won a good audience as well. She learnt music education and guidance from Ustad Faqir Muhammad Khan, Rafiq Shinwari and Rahat Hussain.