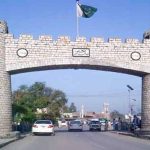 ISLAMABAD: Election Commission has issued notice to those cabinet members of caretaker government who have so far not submitted details of their assets.
In a statement today (Friday), the ECP said why not these cabinet members should be stopped from discharging their duties after failing to comply with section 230 of the Elections Act 2017.
Under section 230 of the act, caretaker members of all the federal and provincial governments are required to submit details of their assets as well as of their dependants within three days of assuming the office.