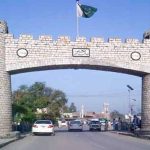 ISLAMABAD: The National Security Committee (NSC) on Friday decided to close all educational institutions across the country till April 5 to curb the spread of Coronavirus (COVID-19).
The NSC meeting was presided over by Prime Minister Imran Khan and attended by Defence Minister Pervaiz Khattak, Foreign Minister Shah Mehmood Qureshi, Interior Minister Ijaz Shah, and Law Minister Farogh Naseem.
Chiefs of armed forces and Director General Inter Services Intelligence (ISI) also attended the meeting.
Federal Minister for Education Shafqat Mahmood took to the twitter and said, "In a meeting of the National Security Committee presided over PM Imran Khan, it has been decided to close all educational institutions in the country till April 5. This includes all schools and universities, public and private, vocational institutions and madaris.
He further said, "The situation regarding closure of all educational institutions in the country would be reviewed by the Ministry of Education on 27th March and further decisions taken."
Earlier, Sindh and Khyber Pakhtunkhwa governments had decided to close all the public and private educational institutions.
In Khyber Pakhtunkhwa, the decision was taken during a cabinet session chaired by Chief Minister (CM) Mahmood Khan. The participants had also decided to ban official ceremonies and meeting of prisoners with their families.
CM Mehmood Khan told that the situation is under control and urged the masses to adopt precautionary measures instead of taking tension.
While talking to media, KP minister and information adviser told that all the educational institutions have been directed to close their hostels and send the students to their houses.
They said that matriculation examinations have also been postponed.
On the other hand, Sindh government announced that public and private schools in the province will remain closed till May 30 following a jump in coronavirus cases in the province.
The decision was made during cabinet meeting presided over by Sindh Chief Minister Syed Murad Ali Shah. The government has also decided to postpone examinations of grades 9 and 10.
Cabinet meeting was attended by provincial ministers, advisors and Chief Secretary.
Meanwhile, the government of Sindh had confirmed another case of coronavirus after which, the toll in Pakistan has reached 21. According to details, 52-year-old patient had arrived from Islamabad two days ago and was tested positive today.
This brings the total number of cases to 15 in Sindh out of which 13 are in stable condition while two have been discharged, the department of Health and Population Welfare in Sindh tweeted.
Punjab government had imposed medical emergency across the province to prevent the spread of deadly coronavirus. According to details, Rs1 billion had been approved for the measures to curb the virus in the province while suggestions have been sought from different technical committees in this regard.
Punjab Health Minister Yasmin Rashid had assured that the provincial government is taking all the steps to control the virus. Strict monitoring is being carried out at five airports in Punjab, she added. The minister said that the only way to remain safe from coronavirus is to frequently wash hands.
Pakistan saw a sudden increase in coronavirus infections on Tuesday when a dozen new cases were reported across the country.
"This is not surprising. (The) Disease has spread to 106 countries. All 19 cases have been brought from abroad. All are stable. There is no evidence of local spread as yet. If we act responsibly we can avoid spread," he wrote.
It is to be mentioned here that the number of novel coronavirus cases globally stood at 125,293, with 4,600 deaths, across 125 countries and territories.
Asia recorded a total of 90,765 cases (3,253 deaths), Europe 22,969 cases (947 deaths), the Middle East 9,880 cases (364 deaths), US and Canada 1,194 cases (29 deaths), Latin America and the Caribbean 197 cases (two deaths), Oceania 155 cases (three deaths), Africa 130 cases (two deaths).