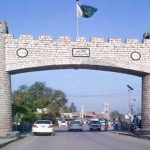 ISLAMABAD: Prime Minister Nawaz Sharif will chair the meeting of the National Security Committee (NSC) in Islamabad today (Tuesday) to review the prevailing situation in the Indian-held Kashmir as well as on the Line of Control (LoC).
The chiefs of the three armed forces, chairman joint chiefs of staff committee, chief ministers of all four provinces and federal minister for interior, finance, defense and advisor on foreign affairs will attend the meeting.
The military leadership will brief the meeting about the current situation on the LoC and measures taken to respond the Indian aggression.
National Security Advisor, Nasir Janjua, will present a reports on the current situation on the LoC during the meeting.