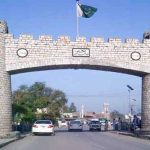 LAHORE: The official song of Pakistan Super League 3 has been released but the video does not feature national cricket team captain Sarfraz Ahmed.
The song, sung by Ali Zafar, is three minutes and 24 seconds long, featuring cricketers, including Umar Gul, Ahmed Shehzad, Shoaib Malik, Babar Azam and Junaid Khan. Former captain Shahid Afridi is also in the video, but Sarfraz cannot be seen throughout the song.
The video shows Ahmed Shehzad with a guitar, while commentator Rameez Raja can be seen playing the drums.
PSL 3 will be played between February 22 and March 25 in United Arab Emirates and Pakistan.
A sixth franchise has been added to the tournament with the inclusion of Multan Sultan.
The final will be played in Karachi, while the qualifiers will be held in Lahore.