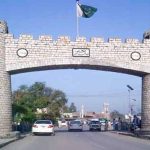 ISLAMABAD: The Oil and Gas Regulatory Authority (OGRA) has submitted a proposal to the government for reducing the prices of petroleum products for the next two weeks, providing relief to those already struggling with inflation in Pakistan.
Sources suggest that the price of petrol may be reduced by five to seven rupees, and the price of diesel by eight rupees per litre. However, it's also possible that the prices of petrol and diesel may remain unchanged.
Finance Minister Ishaq Dar will consult with Prime Minister Shehbaz Sharif on the OGRA recommendations, and a final decision on petroleum prices will be made on Sunday night. The new prices of petroleum products will be implemented from midnight Sunday. It's worth noting that the brent oil market's price of crude oil has remained at 77.72 dollars per barrel.