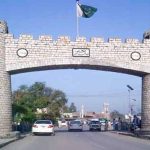 ISLAMBAD: The Oil and Gas Regularity Authority (OGRA) has sent a summary for increase in the prices of the petroleum product to the federal government. The price of petrol is likely to be increased by Rs 13.60.
According to sources, the Ogra has recommended to impose GST of 2 to 5 percent per liter on petrol and diesel. If the government imposes 2% GST, the price of petrol will increase by Rs. 5.44, while in case of imposition of 5% GST, the price of petrol per liter is likely to increase by Rs. 13.60.
The sources said that a proposal to impose a levy of Rs 5 to 10 per liter on diesel will increase the price of diesel by Rs 10 to 15 per liter.
Finance Minister Ishaq Dar will take the final decision regarding the prices of petroleum products after consulting Prime Minister Shehbaz Sharif. The new prices of petroleum products are likely to be implemented by 12 midnight today.