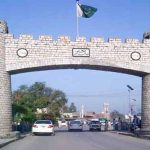 ISLAMABAD: The Oil and Gas Regulatory Authority (OGRA) has sent a summary to Ministry of Energy recommending an increase in the prices of petroleum products for the month of July.
OGRA has recommended an increase of Rs. 5.40 per litre in the price of petrol, Rs6.20 per litre in the price of diesel and Rs12 per litre in kerosene oil price.
The new price of petrol will be Rs. 97.36 a litre as against the present Rs. 91.96 and that of high speed diesel Rs. 111.51 a litre as against Rs. 105.31 if the government approved the summary.
The price of kerosene oil will jack up to Rs. 96.34 per litre against the existing Rs. 84.34.