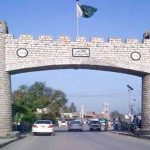 ISLAMABAD: The Oil and Gas Regulatory Authority (OGRA) has recommended to the government to increase petrol prices by Rs9 per litre.
In a summery sent to Ministry of Petroleum, the OGRA recommended an increase of Rs13 per litre in diesel prices and Rs6.47 in kerosene oil. An increase of Rs6.48 has been suggested in light diesel oil.
The government on August 30 had reduced petroleum prices by as much as Rs6 for the month of September, according to a notification.