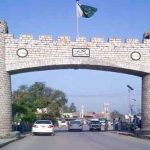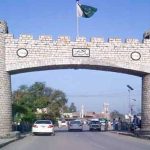 NEW YORK: The Organisation of Islamic Cooperation (OIC) expressed solidarity for the people of Indian occupied Kashmir on the sidelines of the 72nd session of the United Nations General Assembly.
The Contact Group of the OIC met in New York on Wednesday where it voiced support for the Kashmiris facing Indian aggression in the occupied valley and demanded that the Security Council act on its resolutions in support of the Kashmiris.
Pakistan's Foreign Minister Khawaja Asif highlighted the Kashmir dispute on the occasion, pointing out that more than 95,000 Kashmiris have lost their lives to Indian atrocities over the past 28 years.
The OIC Contact Group also called upon Myanmar to allow UN fact-finding mission to investigate brutalities against Rohingya Muslims and bring the perpetrators to justice.
The group urged Myanmar to eliminate the root causes of Rohingya Muslims' miseries including denial of their right of citizenship, and called for immediate and full implementation of Kofi Annan-led Rakhine State Commission's recommendations for peace, stability and prosperity in the state.
The Contact Group also called upon the international community to continue efforts for return of all Myanmar refugees displaced from their homes in Rakhine State.
Khawaja Asif also met with the Secretary-General of Arab League earlier this week, where he congratulated the official on his dynamic leadership of the organisation and noted the importance of the Arab League as an anchor for stability within the Muslim World.
Secretary-General of the Arab League, Ahmed Aboul Gheit expressed great recognition and appreciation for Pakistan's constructive role in promoting regional peace, harmony and cooperation, especially among the Muslim states.