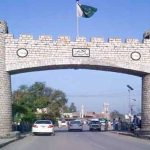 TASHKENT: The Council of Foreign Ministers of OIC has strongly condemned Indian atrocities and massive human rights violations in Occupied Kashmir.
A resolution adopted at the 43rd Session of the council in Tashkent reaffirmed OIC countries' unwavering support to the Kashmiris' right to self-determination.
The Foreign Ministers noted demonstrations by unarmed Kashmiris, despite curfew, in the wake of Burhan Wani's extrajudicial killing as referendum against India.
The resolution condemned India for illegal detention of Kashmiris, incarceration of Hurriyat leaders in torturous conditions, and brutal killings of Kashmiris including children.
The resolution once again rejected Indian attempts to equate the indigenous freedom movement of Kashmiris with terrorism.