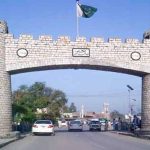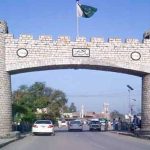 Pakistani Olympian Arshad Nadeem, who missed out on a podium finish at the Tokyo 2020, will leave for the United States on July 15 to participate in the World Athletics Championships.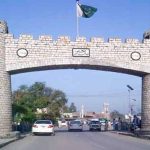 The 25-year-old javelin thrower from Mian Channu, a small town in Punjab, is the first and only Pakistani to qualify directly for an athletics sports-and-field event at the Olympics.
Athletics Federation of Pakistan Secretary Muhammad Zafar told a press conference in Lahore that Olympian Arshad Nadeem has directly qualified for the World Athletics Championships like the Tokyo Olympics.
"He is well prepared and hopes to earn honours for Pakistan at the world event," said Zafar.
The championships will take place from July 15-24 in the town of Eugene in Oregon.
In December 2019, he won a gold medal with an 86.29 metre games record throw at the South Asian Games in Kathmandu, Nepal.
He also won bronze at the Asian Games in Jakarta, Indonesia, with a throw of 80.75 metres.
Before that, he had won bronze at the South Asian Games in Guwahati, India, with a throw of 78.33 metres.
At the 2020 Olympics, Arshad finished third in the qualifying round with a throw of 85.16 metres to make it to the final round, for which the cut off was 85 metres.
In the final round, his best was 84.62 metres, with the Pakistani record breaker finishing in fifth place. India's Neeraj Chopra won gold, with the images of the two throwers from India and Pakistan congratulating each other going viral on social media.