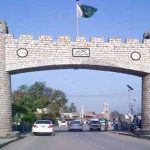 PESHAWAR: One more died of dengue epidemic here on Saturday, raising the total death toll to 55 in Khyber Pakthunkhwa.
According to Dengue Response Unit of Health Department, the deceased was identified as Sna Maryam son of Usman Ahmad Ali age 25 years resident of village Safaid Deheri Peshawar. She was admitted to Khyber Teaching Hospital.
On Friday around 1574 dengue tests were conducted out of which 455 were found positive to the disease.
A total of 127 patients were admitted today in hospital raising the total number of dengue patients while 128 patients were discharged today from different hospitals after improvement in there conditions.