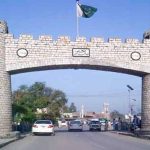 ISLAMABAD: Chairman Pakistan Tehreek-e-Insaf (PTI) Imran Khan has said that Ali Amin Gandapur, Minister for Revenue, had gone to the polling station to stop rigging and inspect the process.
Addressing the participants of a seminar held in the connection of environmental day, Imran Khan said that his political opponents are afraid of re-elections.
"I called upon political parties to come forward to have a "re-election" if they believed rigging took place in the recent by-elections," said PTI chief
"I am telling the opposition to come and have a re-match, but I think they are afraid," he said.
He assured that his party were open to a re-run of the elections and said that "they should come forward and together we can go to the Election Commission of Pakistan."
"If they still think elections were not conducted properly, let's do it again. Let's do it division by division and under Army supervision," he concluded.
While talking about the Model Town incident, he said that Pakistan Awami Tehreek (PAT) chief Dr Tahirul Qadri suffered at the hands of the government. The murderers of PAT workers were freed, he added.
Khan said that Justice (r) Wajeehuddin is leading the tribunal as if it is the Supreme Court of Pakistan (SCP). He further said that if the inquiry commission orders holding of elections in 2018 and not before that then PTI would conduct party polls in November.