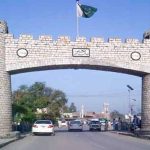 ISLAMABAD: Two main opposition parties of the country, Pakistan People's Party (PPP) and Pakistan Tehreek-e-Insaf (PTI) Monday saw eye to eye to give tough opposition to the government over Dawn Leak.
It is pertinent to note here that Opposition Leader in National Assembly Syed Khursheed Shah and Pakistan Tehreek-e-Insaf (PTI) leader Shah Mehmood Qureshi held telephonic consultations on national politics.
The two leaders were in consensus that the their parties, on the floor of the National Assembly, will jointly demand the government to produce Dawn Leaks report before the House.
The leaders of the two major parties of Pakistan talked over the strategy to be adopted during the NA session.
Bringing into discussion over issues including national security, the duo underscored the need for removing the ambiguity over Dawn Leak report.