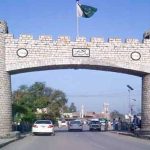 ISLAMABAD: Opposition leader in the National Assembly Khursheed Shah on Wednesday demanded of the government to launch a judicial inquiry into the Army Public School massacre that took many innocent lives on December 16, 2014.
The opposition leader said he met parents of the deceased schoolchildren with Pakistan Peoples Party Co-chairperson Asif Ali Zardari. "The promises made to the parents have not been fulfilled."
He added mothers of the deceased still mourn the killing of their children. Therefore, Shah said, a judicial enquiry should be started.
"So that it is known what interests were involved," he maintained. "Who benefitted from the attack and where the authorities lagged."
The incident had united the entire nation. "But the hearts that were broken have not been healed yet."
Shah was referring to the incident of December 16, 2014, in which terrorists barged into Army Public School situated on Warsak Road in Peshawar. They opened fire and hurled bombs in the school, killing over 100 students and teachers.