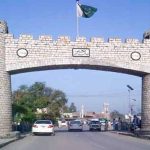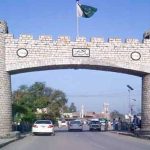 ISLAMABAD: The leaders of the opposition parties attending the Rahbar Committee meeting finally agreed on four points including resignation from Prime Minister Imran Khan.
After the Rehbar Committee meeting, the opposition alliance has agreed on four points. They have agreed on end of this government, resignation of PM, new elections and free and fair election without intervention by security forces.
The joint opposition agreed to participate in the Jamiat Ulema-e-Islam-Fazl's 'Azadi March' on these four points. It is pertinent to mention here that the opposition parties also expressed unanimity to participate in the 'Azadi March' but fell short of taking decision to join the JUI-F at the sit-in in the federal capital.
The meeting was headed by Akram Durrani which was attended by prominent leaders of opposition. Duraani said no more time would be given to this government. He said Maulana Fazl need no religious card for his politics.
He said PML-N and PPP have agreed on protest and nation would not be deceived by these rulers this time.
PML-N leader Ahsan Iqbal, who was accompanying Durrani, criticised the government for setting up the China-Pakistan Economic Corridor (CPEC) Authority through an ordinance and ignoring parliament.
"This draft was turned down by a parliamentary committee. By setting it up through an ordinance, the government has made it a controversial issue and undermined civilian supremacy," he added.
Earlier, Interior Minister Ejaz Shah said he thinks that Maulana Fazlur Rehman will not reach the federal capital on October 27.
Ijaz Shah said Section 144 is imposed in Islamabad's Blue Area. He said no one can dare topple an elected government. "Who dares to end the present government having complete confidence of the people? The government will be perfect until people think it is good," he said.
He said Prime Minister Imran Khan always questions his ministers on progress on serving people.