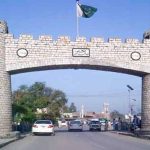 ISLAMABAD: The opposition parties' meeting chaired by Pakistan Peoples' Party (PPP) senior leader Syed Khurshid Shah, who is also the opposition leader in the National Assembly (NA), ended inconclusive on Monday for fielding a joint-opposition candidate for the slot of prime minister on the eve of NA's session on Tuesday to elect the leader of the house.
The meeting was held at chamber of the opposition leader in the National Assembly, which was attended by PPP's Sherry Rehman, Pakistan Tehreek-e-Insaf (PTI)'s Shah Mehmood Qureshi, Awami Muslim League (AML) chief Sheikh Rasheed, Pakistan Muslim League-Quaid (PML-Q)'s Chaudhry Pervez Elahi and others.
However, representatives of Muttahida Qaumi Movement-Pakistan (MQM-P) and Awami National Party (ANP) did not take part in the united opposition meeting.
During the meeting, the leaders of opposition parties contemplated several names for joint-opposition nominee but no consensus could be developed among the representatives.
The opposition parties suggested different names as nominee for the premiership. PPP suggested the name of Syed Naveed Qamar, Qaumi Watan Party nominated Aftab Ahmed Sherpao besides PML-Q's Chaudhry Pervez Elahi.
The opposition parties after failing to agree to field a united candidate for prime minister, submitted separate nomination papers.
MQM-P's Kishwar Zehra, PPP's Khursheed Shah and MNA Naveed Qamar have submitted their nomination papers following the meeting.
Addressing the media later, Qureshi said the opposition should give a chance to Rasheed — one of the petitioners in the landmark Panama Papers case.
Qureshi claimed the other opposition parties have asked for more time to ponder over the option of rallying behind Rasheed.
Also on Monday, Shah criticised hurried PTI decision with regard to nominating a candidate for the top executive office of the country. Shah also criticised Imran Khan, who on Sunday lashed out at PPP supremo Asif Ali Zardari during the party's rally in Islamabad.