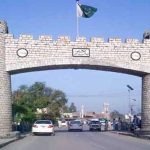 ISLAMABAD: Opposition leader in the National Assembly, Khurshid Shah, has summoned a meeting of the parliamentary leaders of the opposition parties in Islamabad today (Friday) to chalk out a strategy to deal with the political situation arising after the JIT report.
Opposition leader Khurshid Shah will preside over the meeting at his chamber in the National Assembly at 11:00am.
Parliamentary party leaders of Pakistan Tehreek-e-Insaf (PTI), Muttahida Qaumi Movement-Pakistan (MQM-P), Jamaat-e-Islami (JI), Pakistan Muslim League-Quaid (PML-Q), Awami National Party (ANP) and FATA along with Aftab Sherpao, Sheikh Rashid Ahmad and Usman Khan Tarkai will attend the meeting.
Sources said that the decision to file a requisition for the National Assembly session will be taken after the final consultation.