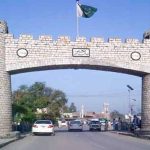 ISLAMABAD: Opposition political parties Pakistan Peoples Party (PPP) and Pakistan Muslim League-Nawaz (PML-N) on Monday have rejected government's bailout deal with International Monetary Fund (IMF).
PPP leader Nafeesa Shah said that those claiming to bring change have only given inflation to the people. She said that Pakistan Tehreek-e-Insaf (PTI) government has reached a deal with IMF without taking anyone into confidence.
Meanwhile, PML-N leader Ahsan Iqbal said that the opposition will jointly react to the government policies on the occasion of budget announcement in the National Assembly (NA).
Marriyum Aurangzeb said that Prime Minister (PM) Imran Khan has shown his ineligibility by handing over the country to IMF for only $6 billion. The conditions for bailout package will bring poverty, inflation and unemployment, she added.
Earlier on Sunday, Pakistan had reached an accord with the IMF for a three-year, $6 billion bailout package aimed at shoring up fragile public finances and strengthening a slowing economy.
The deal, which still needs approval by the IMF board in Washington, would be the 13th such bailout since the late 1980s.
"Pakistan is facing a challenging economic environment, with lacklustre growth, elevated inflation, high indebtedness, and a weak external position," the IMF said in a statement outlining the framework deal.
The IMF forecasts Pakistan's economic growth slowing to 2.9% this fiscal year from 5.2% in 2018, while the central bank has cut its estimate to between 3.5-4%.