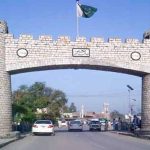 ISLAMABAD: The opposition Friday walked out of the National Assembly (NA) in protest for not being allowed to speak on the issue of production orders.
Pakistan Tehreek-e-Insaf government's ally, Balochistan National Party-Mengal (BNP-M) Chief Sardar Akhtar Mengal also left the House with the opposition.
The opposition raised the question that why the production orders – issued by Speaker National Assembly Asad Qaiser – are not being implemented and Pakistan Muslim League-Nawaz (PML-N) leaders Khawaja Saad Rafique and Rana Sanaullah are not being allowed to come to the parliament.
Furthermore, the opposition announced to not attend the NA proceedings until the participation of the detained leaders. The session was then adjourned till Monday due to lack of quorum.