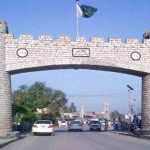 MALAKAND: "Free and fair elections, which will be held on time, are our right and our party should not be pressed to the wall", said Pakistan People's Party (PPP) Chairman Bilawal Bhutto Zardari.
Addressing a press conference here in Malakand on Sunday, Bilawal alleged that local administrations were treating PPP differently than other political parties.
Bilawal vowed to take up the issue with the Election Commission of Pakistan (ECP) and said that all state institutions should work within their framework.
Responding to a question, he said that a weak democracy was still better than a dictatorship.
He further said that the National Action Plan (NAP) has not been implemented completely.