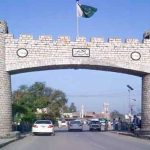 NANKANA SAHIB: Around 50 people of the boat which was capsized in Ravi River near Nankana Sahib yesterday, has been rescued by the divers of the army and other rescuers.
The relief operation has been still underway to rescue the remaining people on board the boat. Police has arrested two persons including an owner of the boat.
The boat was travelling from Syedwala to Jindraka village of Okara, local people said. The ferry was carrying passengers double than its capacity, the eyewitnesses said. Rescue and relief teams rushed to the spot after receiving reports about drowning of the boat in the river.
The teams of Rescue 1122 and local police reached to the spot and retrieved several people from the river.
A boat involved in the rescue operation also suffered mishap and overturned in the river. The divers of Pakistan Army rescued five drowning relief workers in the boat.
According to a survivor more than 100 people were on board the boat.
The boat drowned due to rough waters and overloading, eyewitnesses said.
Two people, including an owner of the boat, have been arrested by police. Two other partners in the boat have been at large.