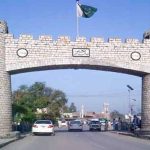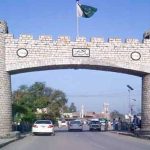 RAWALPINDI: Pakistan Army on Friday asked India to speak truth about false claims and actual losses it incurred during the recent hostilities between the two countries.
Military spokesman Major General Asif Ghafoor tweeted a link to a Foreign Policy magazine that denied Indian claims that Indian Air Force had shot down Pakistani F-16 aircraft.
Major General Ghafoor, who is the chief of army's media wing ISPR, urged India to also disclose the truth about the second aircraft shot down by Pakistan.
Advising India to introspect over the atrocities New Delhi has been carrying out in Occupied Kashmir, the Director General ISPR said the region needs peace, progress and prosperity.
Pakistan had shot down two Indian aircraft on Feb 27 just a day after India conducted aerial strikes in Khyber Paktunkhwa's Balakot area without inflicting any damages.
India said it also shot down Pakistani F-16 aircraft in the dogfight over Kashmir, a claim Islamabad denied.