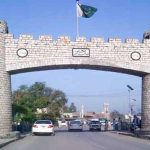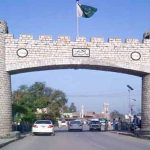 RAWALPINDI: The security forces Monday moved heavy artillery and other military equipment closer to Afghanistan's border after Pakistan army's shelling on militants' hideouts across the border.
Besides, Pakistan Army also beefed up security on Pak-Afghan border to strictly monitor terrorists' movement.
Pak-Afghan border has also been closed since Friday night due to security reasons.
Pak Army said it had information that terrorists from across the border were behind Thursday's suicide blast at Lal Shahbaz Qalandar shrine in Sindh.
The army on Friday had summoned Afghan diplomats and handed them a list of 76 militants who, according to them, were supporting terror activities in Pakistan.
Pakistan Army also launched two assaults in Afghanistan claiming that they killed a number of terrorists including some of their commanders.