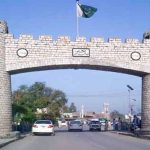 ISLAMABAD: Brushing aside the impression that the Pak-Qatar LNG accotrd was expensive, Minister of State for Petroleum Jam Kamal Tuesday informed the Senate that it was the best deal for import of gas done in the country's history. Winding up discussion on an adjournment motion about Pak-Iran and TAPI gas pipeline projects and consequences of importing costly LNG from Qatar, the minister said liquefied natural gas (LNG) was being imported under the Brent-Formula mechanism from Qatar. Last month, it was imported at a cost of $6.9 per MMBTU, he added.
He said Pakistan had imported over 100 vessels of LNG so far as another LNG-terminal would be ready in next three months. He said Pak-Iran and TAPI gas pipelines were also important and good projects. The Pak-Iran gas project was initiated by the PPP-led government but it was not in their knowledge that international financial sanctions would be imposed on Iran. He said around 200 companies and banks were penalized for violating international sanctions. He also clarified that Iran had not yet completed the gas pipeline on its soil as it was still 200 km away from the Pakistani border. Regarding the TAPI project, the minister said the TAPI Pipeline Company Limited (TPCL) had been jointly formed by the four TAPI parties (Turkmenistan, Afghanistan, Pakistan and India).
The TPCL had also appointed the consultant to undertake the pre-FID activities, including a detailed route survey of the entire route, environment impact assessment studies, etc. The Turkmen government had started the development of the gas field in its country, he added. The minister said construction work on the project would start after the completion of technical studies and achieving the financial close. The financial close was also expected to be achieved by the end of the current year, he said and added that the project was scheduled to be completed by December 2020. He said Pakistan, Afghanistan and India each had 5 per cent share while Turkmenistan had 85 per cent share in the project. He said alignment of the gas pipeline was changed several times as it would pass through northern parts of Afghanistan.
The Afghan government had now assured its full support and it was also developing two and three energy and industrial corridors. He said Turkmenistan was also supplying gas to China. Earlier taking part in the discussion on the motion, the senators said Iran had already completed its task but no practical step was taken from Pakistan's side to lay pipeline. They alleged that the government earmarked Rs 25 billion for development of gas infrastructure in the country but no amount was specified for the Pak-Iran project. They also alleged that costly LNG was being imported from Qatar. They also demanded for placing the agreement before the House. Those, who spoke on the motion, included Mian Ateeq Sheikh, Taj Haider, Mukhtar Ahmad Dhamra, Dr Jahanzeb Jamaldini, Nasreen Jalil, Murtaza Wahab and Javed Abbasi.